We have had the most amazing luck whenever we are hit with a craving for the Himalayan Cafe.

Ordinarily the tiny establishment on Brunswick Street is full to bursting and patrons spill out onto the 2 large family tables on the pavement outside, but if you rock up before the dinner rush at 7pm, you just might snag a seat that could take you to Shang-ri La.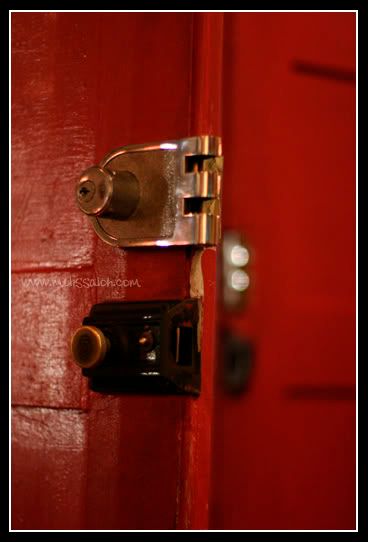 Warning: Don't bother asking any of the wait staff if there's a table. Just go straight through the doors and to the counter to speak to the chap with the top knot.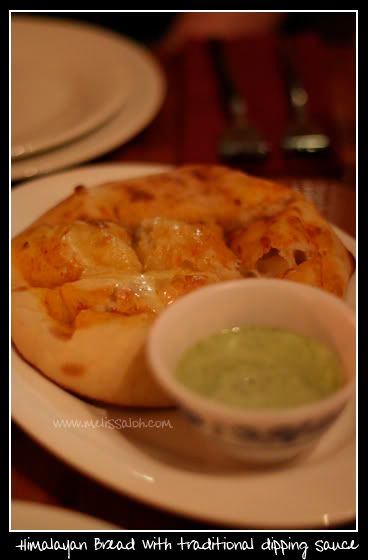 Made on premises
AUD$ 5.95 (bread), AUD$ 1.95 (dipping sauce)



Bread is usually not my thing for an entree, as it usually bloats my stomach and leaves little room for actual food, but this is the yum! Think soft light mashmallowy textures without the yeasty taste. It is the most delicious starter bread to be had.

While the dipping sauce is sold seperately, do not pass it up! This mint and yoghurt sauce is subtle and refreshing, especially with the rising mercury.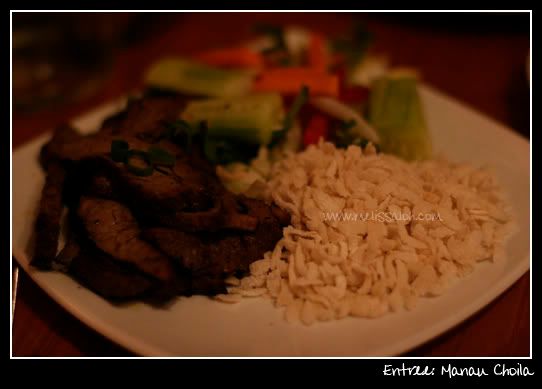 Grilled tender slices of beef, that has been marinated with
chilli, ginger, garlic paste, lemon juice and herbs
AUD$8.50



The flavours are amazing, but we got pieces that were a little dry. It's served with fresh salad and roasted beaten rice, which is a lot like flattened puffed rice and seriously addictive.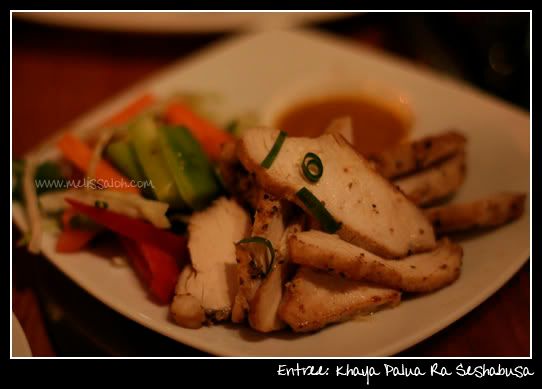 Pan grilled chicken breast marinated with cumin ginger, garlic paste and lemon juice
AUD$ 7.95



Served with a green salad and tomato mint chutney. The chutney tastes more like a peanuty satay sauce, but still absolutely beautiful.



Dice chicken breast marinated with mix spices,
cooked with sour cream, coconut milk and fresh tomato sauce,
onion, capsicum and herbs
AUD$ 18.50



This is even better than it looks. Creamy, smooth, flavourful - all orgasmic.

Nevertheless, the best chicken dish we've had at the Himalayan Cafe is the Sherpa chicken, which is akin to India's butter chicken. The last time we had it with friends, they just about licked the serving dish clean.

And served with jasmine rice.

Head chef, Purna, has been cooking for 25 years and he is dedicated to using the freshest of daily vegetables and spices. Not convinced: try the seafood. We've had the Situ Sigau Bhujinya (AUD$ 21.95): green prawns stir fried with vegetables and it reminded me of being right next to the sea.

And if you're like me and love a little more kick to your food, request for any dish to be spicier. Everything is served mild by default.

The menu is pretty extensive, so if you get confused, close your eyes and just point your finger on the menu. Everything is beautiful, so you probably will never go wrong with any choice.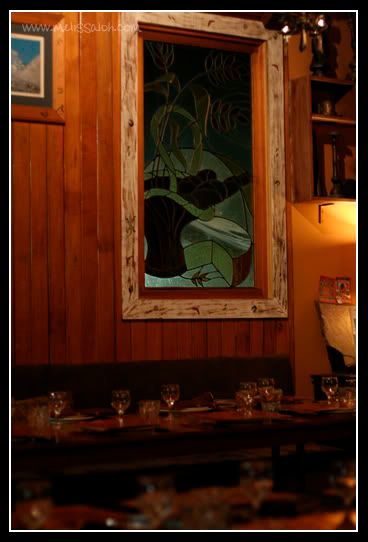 The Himalayan Cafe sits about 80 people, with tables suitable for larger groups and if you can't get a seat, there's always take-away.

As a patron, be prepared for being a little squeezed for space on a busy night. Service is not the fastest nor the most attentive, but the food is served in a timely manner and the wait staff are always happy to answer any questions.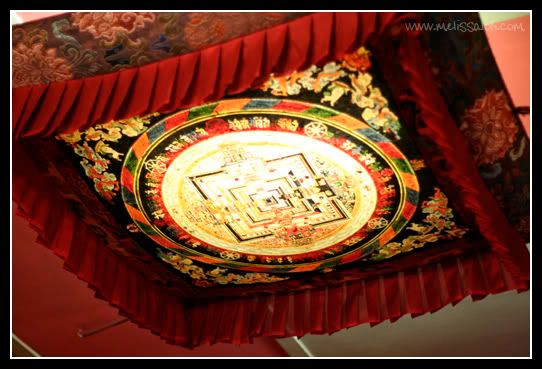 The rich colours of the rugs and prayer flags hanging overhead, the heady scent of incense burning at the altar dedicated to Tara and soft music that ranges from wood instruments to chanting - they all come together to provide a unpretencious peaceful and warm atmosphere.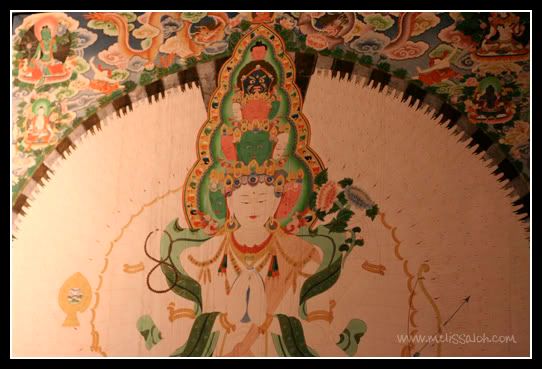 It is not difficult to see why the Himalayan Cafe's clientele are made up predominately of locals and regulars. They have the perfect balance of atmosphere, service and most importantly, tantaiising food in decent portions at reasonable prices.


Himalayan Cafe
640 Brunswick St
New Farm QLD 4005
Tel: +61 7 3358 4015

Open Tuesday till Sunday, 5pm till late

Reservations are always a good idea.