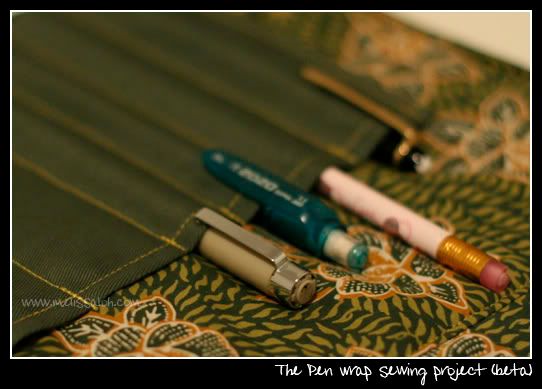 When
lucentstreak first showed me the penwrap she bought last year, I was intrigued that this was her preferred vessel of transport for her collection of fountain pens. Mine never got much star treatment - I opted to chuck them unceremoniously in the side pockets of whichever bag I am carrying for the day.

This is especially after she told me how much some of these penwraps were going for on the fountain pen communities. Egads, I promised I would try my hand at sewing one instead and with her help, did a fair amount of research on what designs were already available.

After a few weeks of calculating and measuring the design I wanted, it took all of an hour to sew this beta one.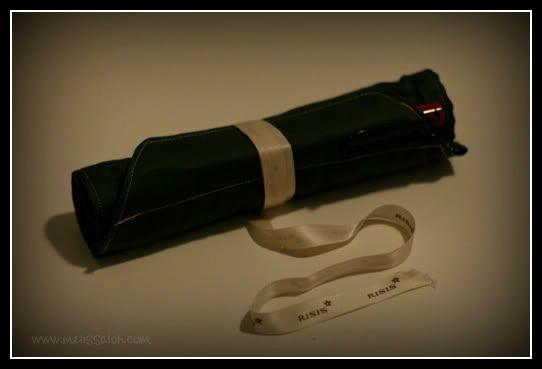 The exterior is made of a khaki green cotton broadcloth,
so promises to be fairly hardy and easy to wash later.

And yes, an easy access pen slot is included for the especially-favorite pen needed in a jiffy.

The ribbon is just a scrap I had lying around,
but I'll have to reconsider the material and the wrapping method.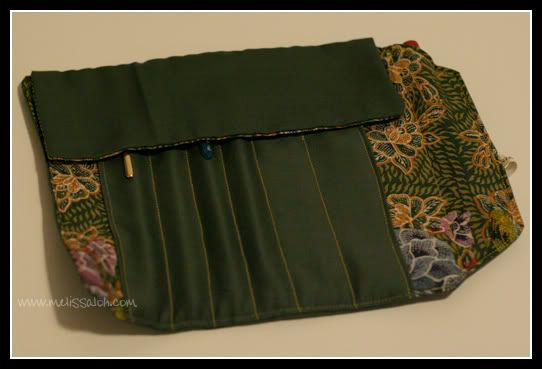 The interior is a cotton batik fabric
with the same broadcloth for the pen slots and cover flap.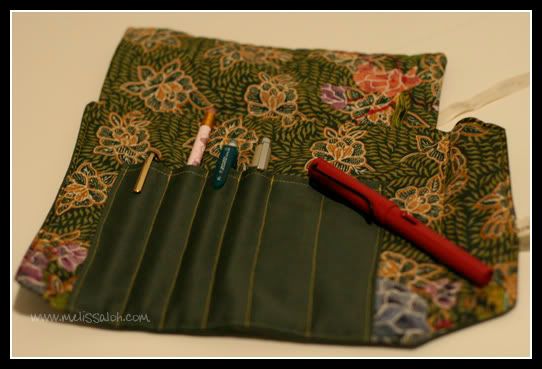 I originally designed the interior to fit 6 pens of varying fatness,
but looking at it now, I could've included one more pen slot.

Oh well, it's back to the drawing board.