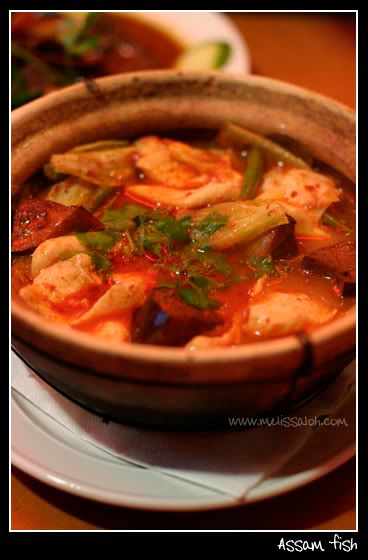 With
xenalvr visiting from out of town, we decided to have dinner together prior to her coming to stay with us (poor girl has too many friends (^_-)-☆). Her friend
badseedjun recommended Jun's Japanese Asian Cuisine in Wishart to try their chilli swamp crab.

Unfortunately they are out of season at the moment, so we had to content ourselves with their regular menu.


xenalvr went with their assam fish (above), which was gloriously spicy and she struggled a little with the heat, having lost some of her Singaporean chilli resistance. I however love my assam fish really sour from the tamarind fruit juice and found this assam not nearly strong enough for me.
xenalvr found it perfect.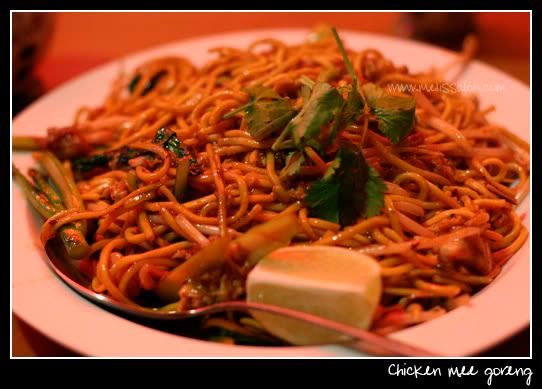 I went with something simple: mee goreng and requested for medium spicy.
For those who don't know, most Asian establishments will offer their spicy dishes at 3 levels: mild, medium and hot.
This does not mean all establishments deliver the same level of spiciness.
Their medium was perfect for me though.
The sauce is also wonderfully savoury, so the noodles and chicken weren't dry.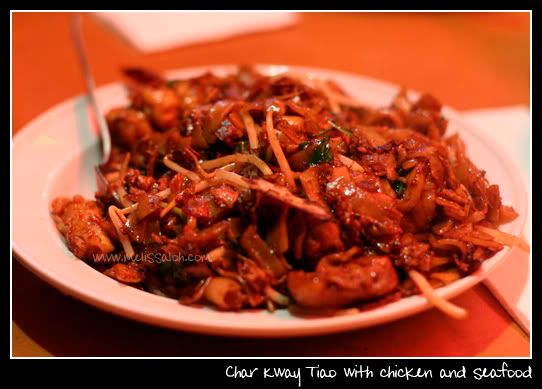 Lillian went with the char kway tiao.
It certainly doesn't match up to the best Singaporean hawkers have to offer,
but considering this is Australia, it's pretty darn good.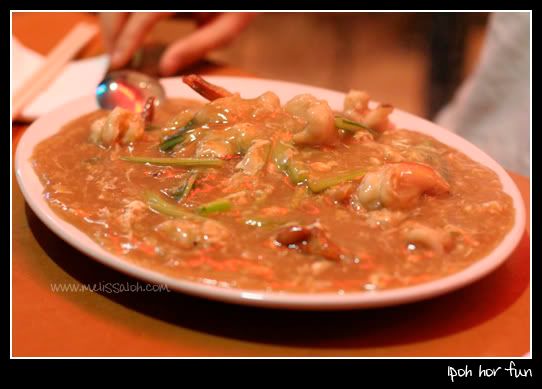 badseedjun's Ipoh hor fun doesn't have hor fun! (o_0)
It is completely covered by the eggy sauce, which is really good and well-balanced.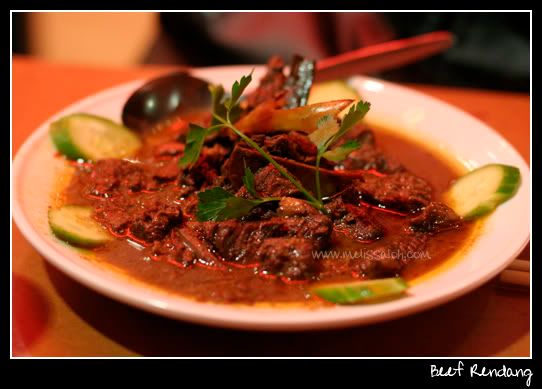 The SO couldn't resist and went with the beef rendang.
While the flavour was there and the meat tender, the SO and I agreed the gravy was too watery
and could've afforded a longer stew for a thicker consistency.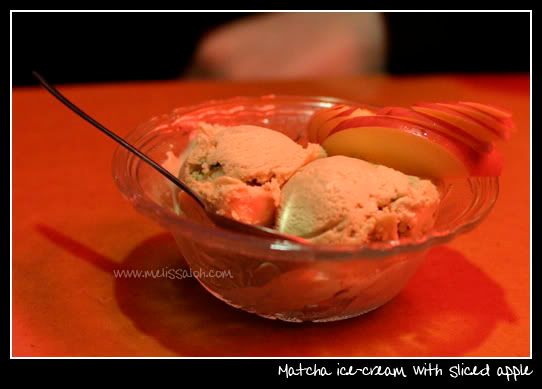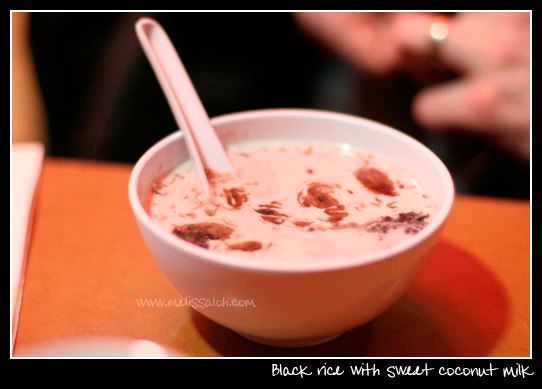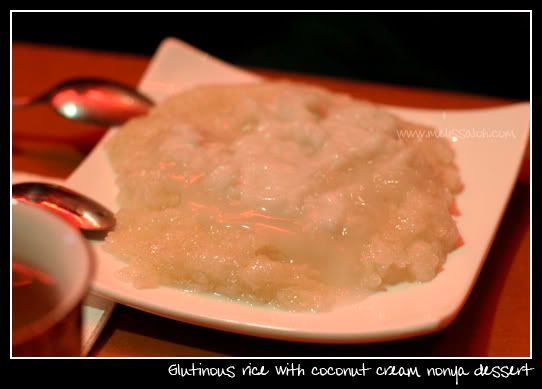 The SO took a risk with this dessert and loved it.
Apparently it's a traditional nonya dessert made of glutinous rice and coconut cream.
I haven't found the name for it, so if anyone knows it, let me know!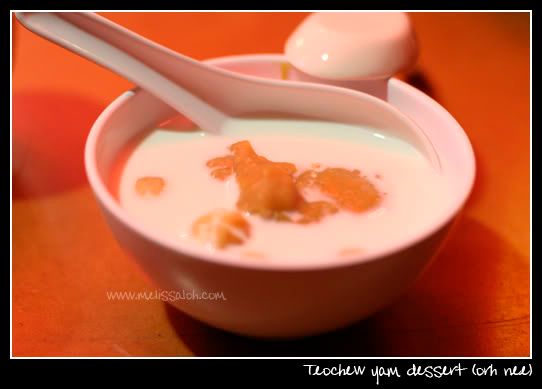 xenalvr and I shared the orh nee.
She found it too sweet and left the gingko nuts for me. Yum!
And being a Teochew, I ate too much of it and almost exploded.



Owner Don is really friendly and happily quips that he does different specials, depending on what he feels like. If you're planning to head down, call ahead to ask what he's got stewing - the night we were there, it was bak ku teh and sometimes it might be lor mee. Just ask!

Unfortunately the restaurant is only open for dinner Thursday to Sunday, as Don runs a catering business most of the time.

Jun's Japanese Asian Cuisine
Wishart Plaza
Shop 10, 196 Wishart Rd
Wishart QLD 4122
Phone (07) 3219 3669