It's been a busy week and I had to collect the box on my own, as the SO will be giving a presentation next week and had to work late to do some prep.
I didn't even get much of a chance to chat with our city cousin as the rainstorm was starting.
Duck in and duck out, but I'm thrilled we got one of the last mangoes of the season!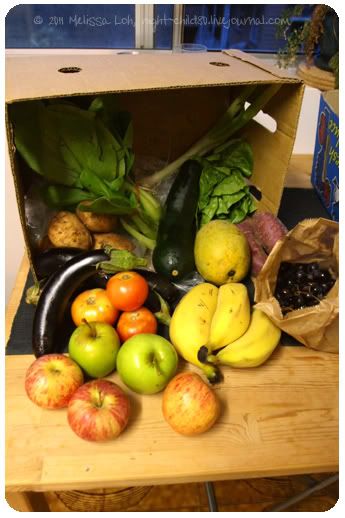 Shallots x 1

Chinese greens x 1

Lettuce x 1

Potatoes x 6

Cucumber x 1

Bringal x 3

Tomatoes x 3

Sweet potatoes x 3

Mango x 1

Muscat grapes x 1 bunch

Bananas x 3

Green apples x 2

Red apples x 3